These influential leaders, world-renowned visionaries, and passionate entrepreneurs will discuss the most critical topics affecting retail today.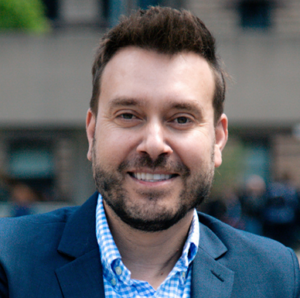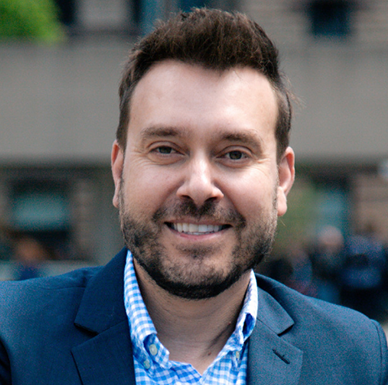 VP of Member Services and Marketing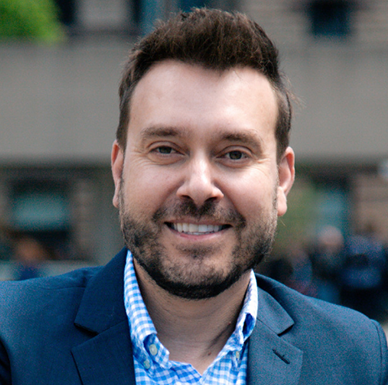 VP of Member Services and Marketing

Santo Ligotti is the VP of Member Services and Marketing at Retail Council of Canada and brings over 20 years of experience of marketing leadership. Santo began his career in data sciences and progressed to lead B2B/B2C marketing teams across financial, technology and payments industries including companies such as TD Canada Trust, Rogers Communications, CIBC, Moneris and JPMorgan Chase.
In addition, Santo is the President Elect for the American Marketing Association, Toronto Chapter and teaches part time at George Brown College and York University. Santo holds an undergraduate degree in statistics from McMaster University, a Master's in Information Science from the University of Western Ontario and an MBA from York University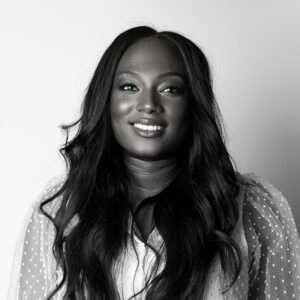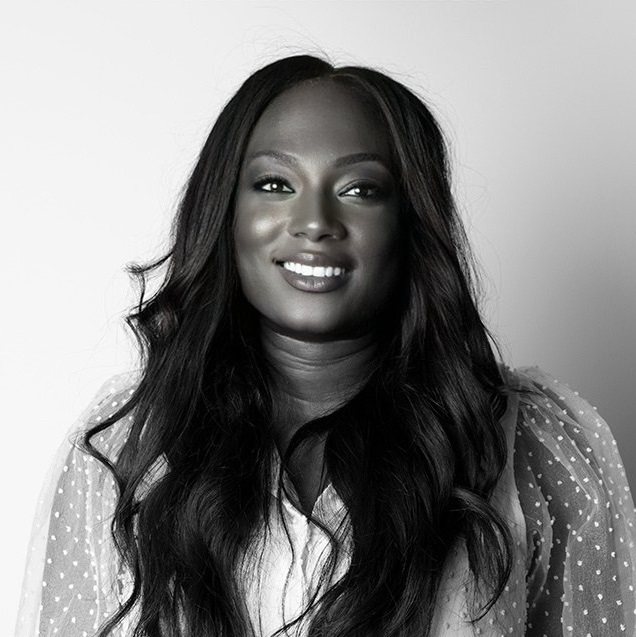 Senior Director of Sustainability & Social Impact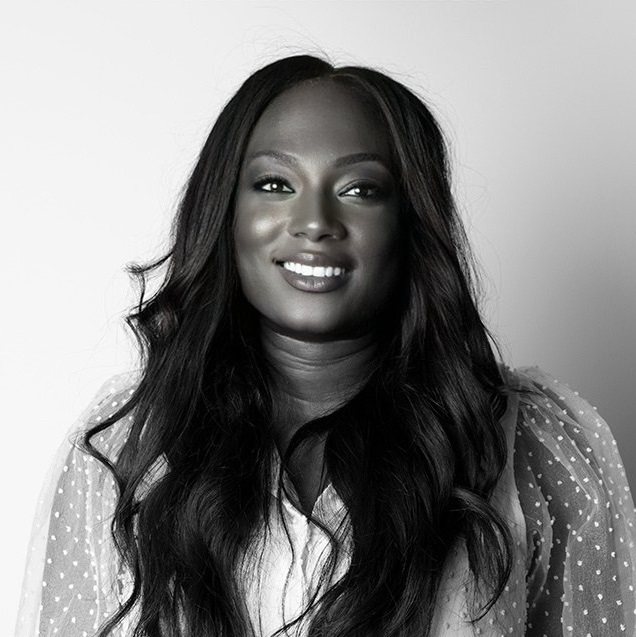 Senior Director of Sustainability & Social Impact
Jacquelyn started her career in Sustainability, Social Impact, and DE&I over 14 years ago, after gaining a degree from the University of Toronto in Environmental Resource Management, a degree Jacquelyn chose to explore after studying the environmental aspect of International Relations.
Inspired by her surroundings – living by the old Imperial Oil office building in Toronto – Jacquelyn was driven to make an impact in an industry that arguably needed it most, and began managing large-scale oil projects. This path could have been deemed 'untraditional' for someone in Environmental Studies where many would opt for non-profit, for Kankam the company was right, the impact would be greater. Starting out as a project coordinator, working alongside teams detailing the optimum environmental impact of various oil sands projects, named Environmental Impact assessments, she set out to make the meaningful change the industry so desperately needed.
Driven for not only a curiosity of the environment but a yearning to do better for a lasting planet, Kankam set her sights on real estate, addressing ecological and social issues, whilst building future-proofing strategies in commercial and residential builds.
As Jacquelyn continued to set out on a mission to do better within many industries she changed focus to aviation joining Air Canada, to manage environmental sustainability. Here Jacquelyn looked into ways to engage customers and industry on aviation's sustainable journey while focusing on many topics including plastic and reporting.
Growing a team of emerging professionals and mentoring the younger generation on preserving our future, Jackie saw a huge opportunity to create a powerful and good impact within an industry ready to overhaul preconceptions of its sustainability practices.
That brings us to today, where Jackie holds the position of Director, Sustainability and Social Impact at DECIEM. Jackie leads the overarching company initiatives towards doing good to our people, planet, and animals. Kankam's role develops, communicates, and executes the sustainability strategy across internal departments and external stakeholders, collaborating on all facets of the business and needs. She is passionate about diversity and inclusion, mental health and mentors young emerging professionals. In addition, Jacquelyn co-chairs the Diversity, Equity, and Inclusion strategy alongside the VP of People. Together they set out to be an impactful voice and counsel, on behalf of the whole DECIEM family. Pushing to create a workplace environment idolised and considered by other companies around the world to do even better. Their work has been recognised by industry leaders, winning The Best Ethical Initiative for the Community and Family Funds, as well as the voting and protesting days available to the DECIEM family in the Marie Claire Sustainability Awards 2021.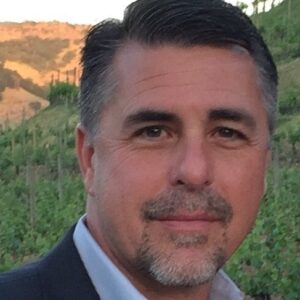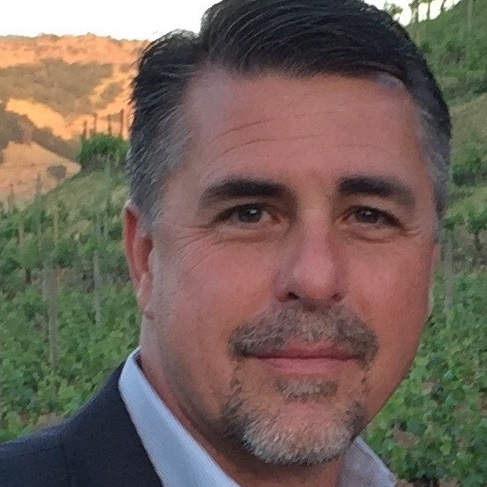 Senior Director Retail Sales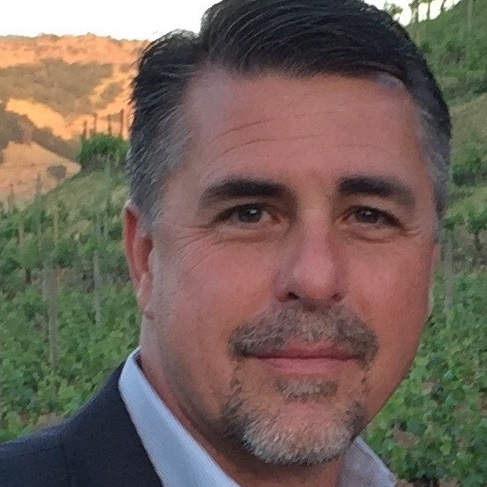 Senior Director Retail Sales
Steven is Scandit's Senior Sales Director, Retail – North America, where he is responsible for developing the business through direct and indirect channels. Prior to joining Scandit, Steven was Vice President of Sales at Spencer Technologies. With over 20 years of experience in Retail, he has also held senior sales and sales leadership roles at Diebold Nixdorf, Essintial Enterprise Solutions, Data Junction, and Aperian. Steven holds a B.S. in Computer Science from the University of Oklahoma.

Regional Sales Manager Central Canada

Regional Sales Manager Central Canada
Timothy Schnare is the Regional Sales Manager for Central Canada at Cradlepoint with over 35 years of technology expertise. His experience ranges from a wide variety of Public and Private sector customers across a number of leading organizations including ONX, Cisco, Bell Canada, and AT&T. When not working, Timothy can be found building homes for those in need in many remote areas like India, Brazil, Thailand and other South America countries.
Dragons' Den host Dianne Buckner was part of the team that launched the popular CBC Television program and has been its host since it premiered. In addition, she's been a business correspondent for both The National and CBC's long-running business program, Venture, travelling internationally and across North America to share the stories of entrepreneurs and disruptors of all kinds.
Buckner has interviewed prime ministers, CEOs, and innovators of all types. She brings a depth of knowledge — along with a sense of fun — when asked to host and MC events. She also has extensive experience as a moderator for panel discussions.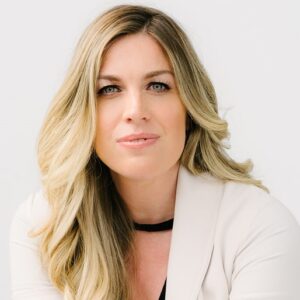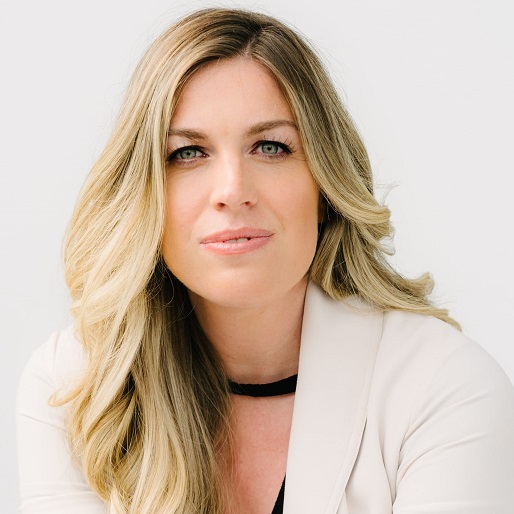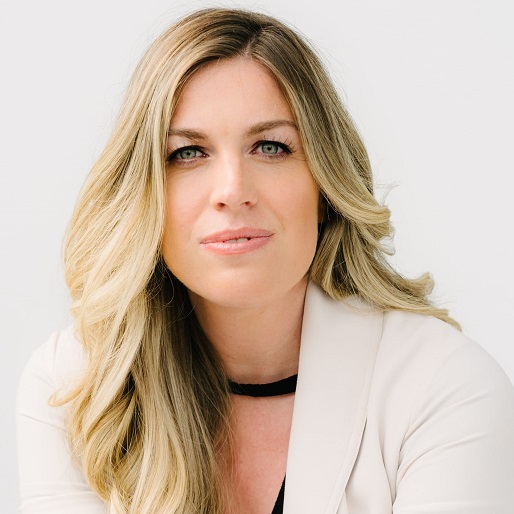 Since launching Knix in 2013, Founder and CEO Joanna Griffiths has built it into one of the fastest growing intimate apparel brands worldwide. With a brand mission of empowering women, Knix is now the sixth fastest growing company in Canada and was named Strategy Magazine's "2020 Brand of the Year". Joanna is recognized nationally and internationally for her work as an entrepreneur and marketing disruptor, championing the topics of body inclusivity, fertility, mental health, and postpartum health.
In March 2021, Joanna made headlines when she closed a $50M funding round, three days before giving birth to her twin daughters. Throughout the process, Joanna had one simple rule — any potential investor who questioned her pregnancy and her ability to run a nine-figure company and be a mother was cut from the process.
The only Canadian to be named one of Adweek's 2021 Women Trailblazers, Joanna holds multiple patents and has been cited in hundreds of media publications, including Forbes, Fast Company, The New York Times, and more. She has been named Waterstone's Most Admired CEO and Women of Influence's Entrepreneur of the Year, among many other accolades.
Joanna holds an MBA with Distinction from INSEAD, sits on the board of Futurpreneur Canada, and will release her first book Life After Birth in 2021. She lives in Toronto with her husband, twin girls, and her dog, Alfie.Founder and CEO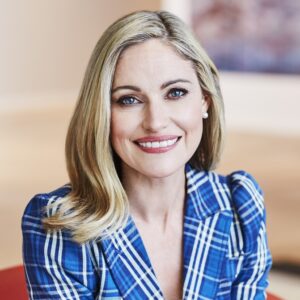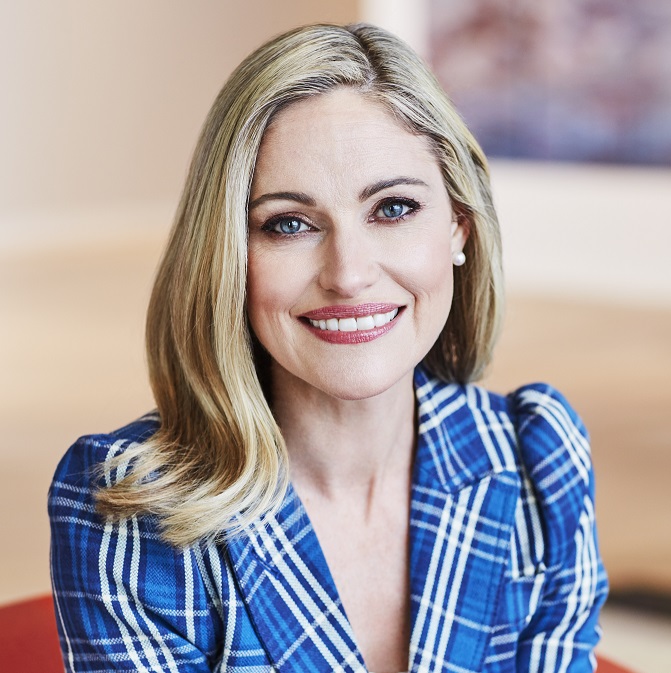 Chief Brand & Customer Officer
Canadian Tire Corporation, Limited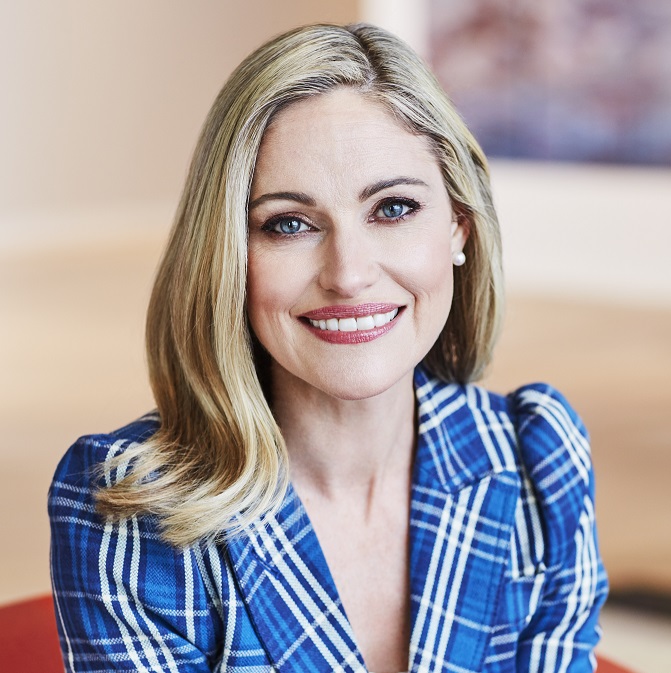 Chief Brand & Customer Officer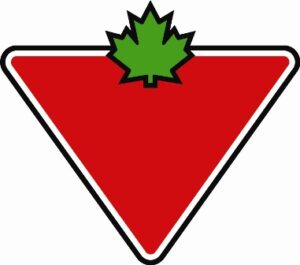 Susan O'Brien is the Chief Brand & Customer Officer at Canadian Tire Corporation (CTC). She oversees all aspects of CTC's brand, aligning the curation of the entire customer experience across all channels and Marketing programs, as well as leading the long-term strategy around customer insights. She is also responsible for CTC's Corporate Social Responsibility (CSR) strategy and roadmap.

Susan is an expert in all things branding, positioning and customer engagement and has played an integral role in the reinvention of the Canadian Tire brand through award-winning programs like We All Play for Canada and Tested for Life in Canada. Susan spearheaded the launch of Triangle Rewards – Canada's fastest growing loyalty program – and one of the most strategically important initiatives in the history of CTC, linking the entire family of companies under one loyalty and credit card program. Her work has contributed to the Company's Marketer of the Year Award in 2013 from Marketing Magazine, being named Canada's Most Admired Brand by Leger in 2019 and One of Canada's Strongest Retail Brands by Brand Finance in 2019.

Since joining the Company in 2008, Susan has held a number of progressively senior roles. Most recently she served as Senior Vice-President, Marketing; prior to that she was Senior Vice-President, Marketing & Corporate Affairs and Vice-President of Marketing for Canadian Tire.

Susan sits on the Boards of the Canadian Marketing Association and Enactus Canada. She holds an MBA in General Management from the Richard Ivey School of Business at the University of Western Ontario, and a Bachelor of Commerce (Marketing) from Dalhousie University. In 2002, she was nominated for Marketing Magazine's Top 30 under 30 award, was named one of Toronto's Brand Stars by Ad Week in 2018, and recently was awarded as one of Canada's Marketers of the Year by Strategy Magazine.
Restaurant Brands International
Duncan Fulton was appointed Chief Corporate Officer of Restaurant Brands International Inc., in June 2018. Mr. Fulton was previously the President of FGL Sports, Senior Vice-President, Communications and Corporate Affairs for Canadian Tire Corporation (CTC), Chief Marketing Officer for FGL Sports and Mark's and General Manager and Senior Partner of international communications company Fleishman-Hillard in Toronto.
Prior to his agency experience, Mr. Fulton served as a communication advisor and spokesman for several political leaders, including former Canadian Prime Minister Jean Chrétien, Ontario Premier Dalton McGuinty and New Brunswick Premier Frank McKenna.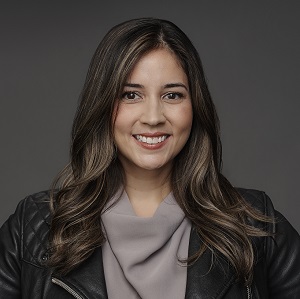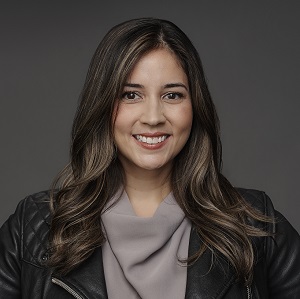 Rosie Pouzar, Chief Operating Officer at Sephora Canada leads the Finance, Strategy and Supply Chain teams in the pursuit of Sephora's continued strong financial and operational performance. She has the ability to distill data to help simplify complexities by providing clear and actionable insights to drive business results. Over the last five years Rosie has developed an ecosystem of diverse talent within the organization and has a passion for learning from others and is focused on driving key strategies to move the business forward. She advocates being curious, tenacious, and resourceful to guide innovative and strategic business decisions.

Rosie is a Chartered Professional Accountant and a Chartered Business Valuator, with a Bachelor of Business Administration from Wilfrid Laurier University and minors in Psychology and Economics. With over ten years spanning audit, business valuation, corporate development, financial planning and analysis, her experiences drive her business mindset and collaborative approach. Previous to Sephora, Rosie worked at Cineplex Entertainment in Financial Planning for three years and at PricewaterhouseCoopers for six years in Asset and Business valuations.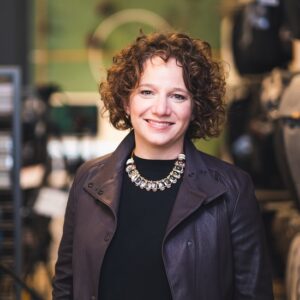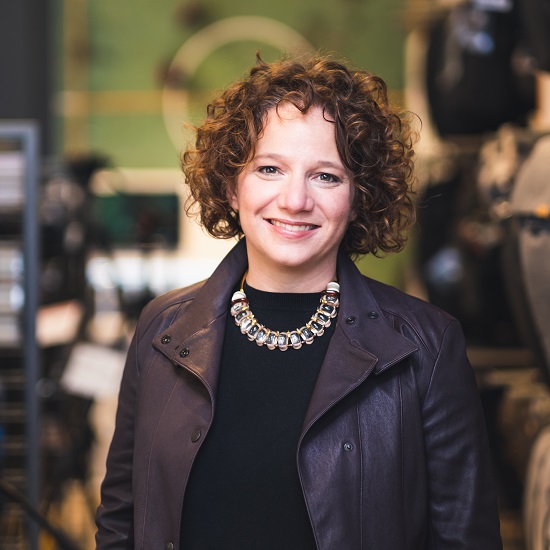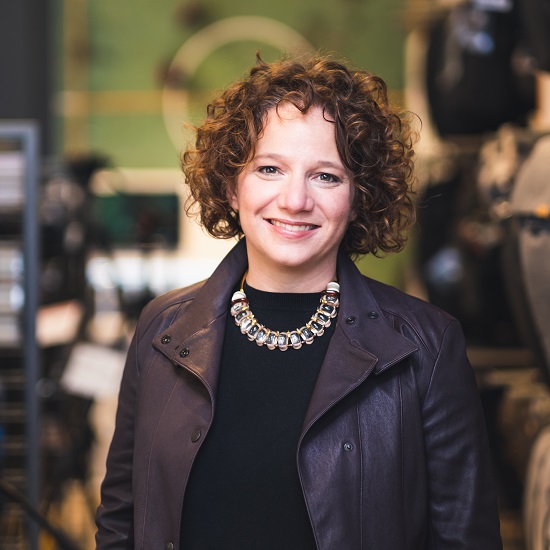 Gillian is the CEO of Henry's, an iconic Canadian brand and the country's largest independent camera retailer. Since taking over as CEO in 2015, she has helped transform the traditional retailer into an omni-channel specialty business and oversaw a successful restructuring process while navigating the pandemic. In an effort to destigmatize mental health in the business community, Gillian became the first Canadian CEO to publicly announce a personal mental illness diagnosis in 2021. She was named one of Canada's Top 25 Women of Influence in 2022.
Proudly Canadian, family-owned and operated, Henry's first opened its doors in 1909 and has evolved into the leading specialty digital imaging retailer in Canada. With locations across Canada and a strong B2B and e-commerce business, they are the source for the best and newest products, expert advice and award-winning customer service in camera-related hardware and accessories for photographers, videographers, and digital creators. Henry's carries over 15,000 imaging-related products from all the top brands and is a proud supporter of creators across Canada.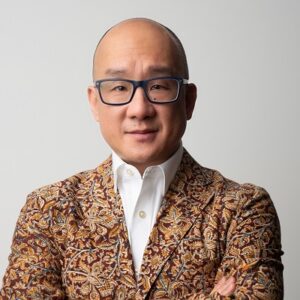 NoW of Work Inc. and the NoW-Academy
Rocky is the Founder & CEO of the NoW of Work Inc. – a business transformation firm whose primary focus is helping leaders build future-proofed, resilient teams that are anchored on cultures of innovation and agility. He couples a decade of senior leadership roles in large organizations, with 7-years in start-up tech to form what he believes is the culture and operational DNA for all modern companies.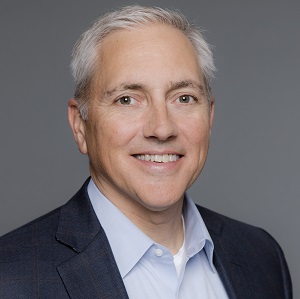 Chief Food Safety and Sustainability Officer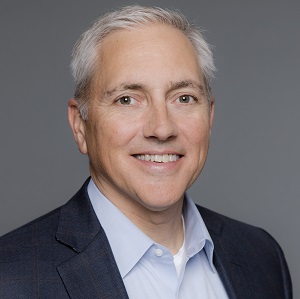 Chief Food Safety and Sustainability Officer
Dr. Randall Huffman is Chief Food Safety and Sustainability Officer at Maple Leaf Foods. This role encompasses leadership of Food Safety and Quality, Occupational Health, Safety and Security, Environmental Sustainability and Compliance, Animal Care and Corporate Engineering. His team is responsible for executing world class strategies to deliver on Maple Leaf Foods' commitments to produce safe, great tasting food produced in a safe work environment and to become the most sustainable protein company on earth.
Prior to joining Maple Leaf Foods, Dr. Huffman served as President of the American Meat Institute (AMI) Foundation, as well as Senior Vice President Scientific Affairs for 9 years at AMI. Earlier in his career he held senior positions related to food safety, quality assurance and product development in North America's food industry.
Dr. Huffman holds a Ph.D. and Master of Science degree in Meat and Animal Science from the University of Florida, as well as a Bachelor of Science degree from Auburn University. He is a member of the Board of Directors for North American Meat Institute, an active member and past president of the American Meat Science Association and a member of the International Association of Food Protection and the Institute of Food Technologists.
#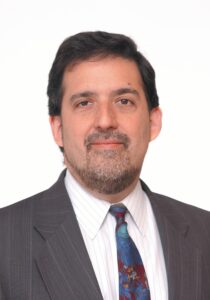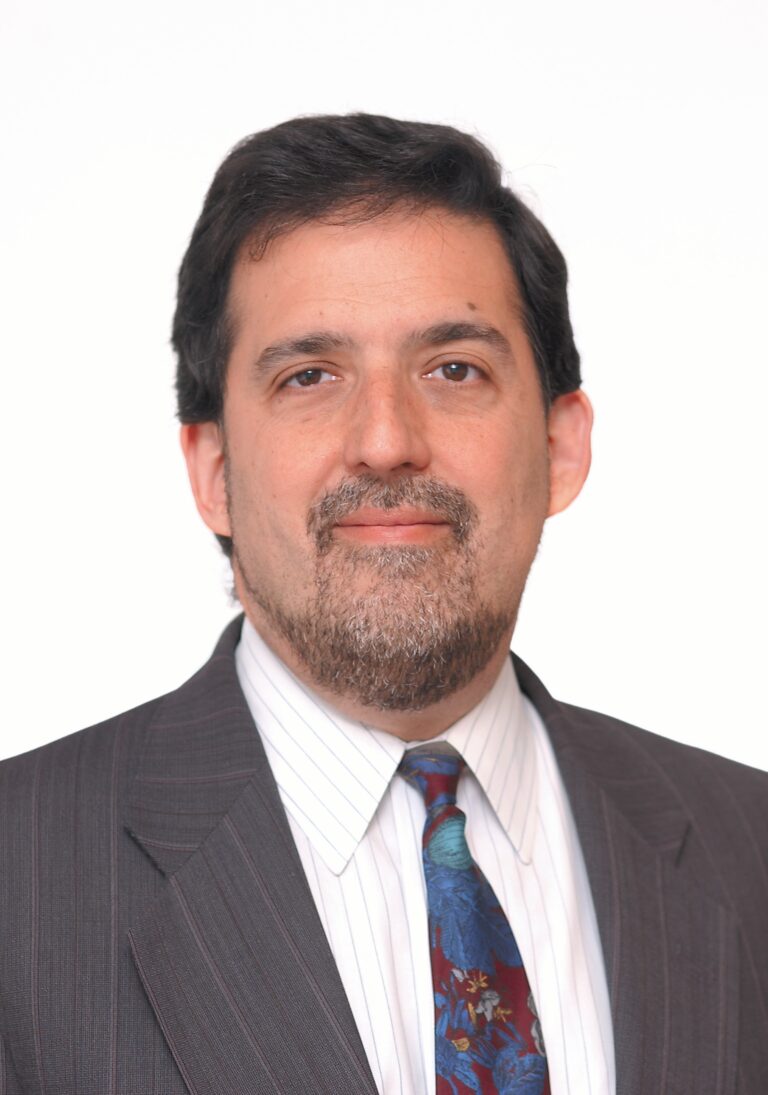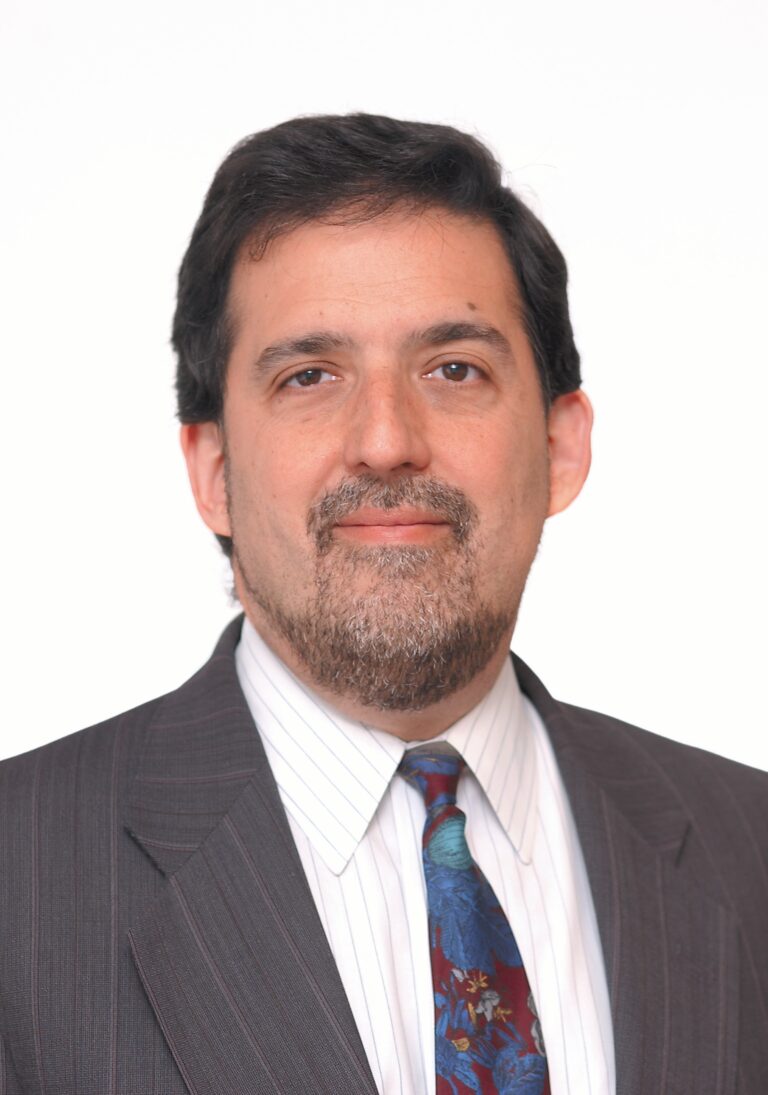 Dr. Ira Kalish is the Chief Global Economist of Deloitte Touche Tohmatsu Ltd. He is a specialist in global economic issues as well as the effects of economic, demographic, and social trends on the global business environment. He has written about the economies of Western Europe, Eastern Europe, Southeast Asia, China, Japan, Mexico and South America, and has also written extensively on global consumer markets. He is the principal author and editor of Deloitte's Weekly Global Economic Update.
Dr. Kalish provides thought leadership and perspectives on economic issues, including their expected impact on business operations and trends, to Deloitte clients as well as Deloitte leadership. He has given numerous presentations to corporations and trade organizations on topics related to the global economy. Dr. Kalish also serves on the Business at OECD Economic Policy Committee which advises the OECD on macroeconomic policy issues. In addition, he serves on the World Economic Forum's Community of Chief Economists. He is widely traveled and has given presentations in 47 countries on six continents.
Dr. Kalish has been widely quoted in the news media; his remarks have been published by the Wall Street Journal, The Economist, The Financial Times, Reuters, and The Washington Post. He has appeared on CNN, CBS News, CNBC, PBS and BBC World Service.
Prior to his work at Deloitte, Dr. Kalish was chief economist at Retail Forward, a director at PwC, vice president at Bankers Trust, corporate economist at the Eastman Kodak Company, and researcher at the Institute for International Economics.
Dr. Kalish holds a bachelor's degree in economics from Vassar College and a PhD in international economics from Johns Hopkins University. He lives in Los Angeles, CA with his wife and daughters.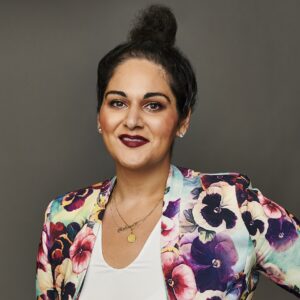 Senior Manager, Diversity, Equity, Inclusion and Belonging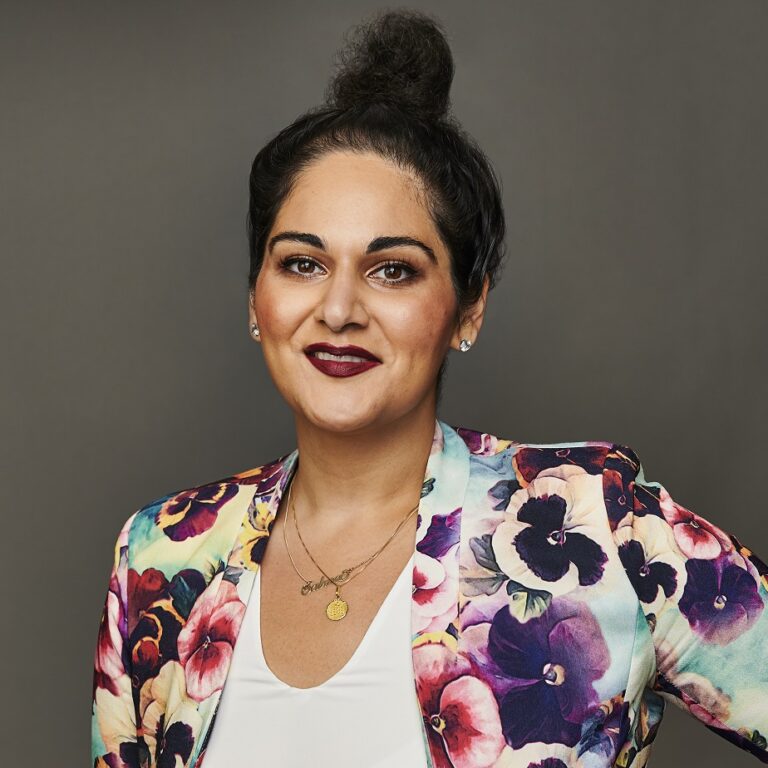 Senior Manager, Diversity, Equity, Inclusion and Belonging

As a dedicated diversity, equity, inclusion and belonging advocate, Salma has spent years actively engaging people in workplaces including Sephora Canada, Loblaw Companies, Airbnb, and communities to build healthy and positive cultures. As an organizational consultant for more than ten years, she uses experience and expertise in operations, process optimizations and change management to build thriving teams and cultures with a foundational focus on culture and behaviours, diversity, equity, inclusion and belonging. Trusted to listen, with an open mind and with respect, Salma consistently works to ensure inclusive solutions are created and implemented to meet and exceed the needs of those they support. With a passion for the why behind what people do, creating optimal experiences and ways of working and innovating through a strategic business lens, Salma strives to make more meaningful connections and impacts, while moving the dial forward towards positive change.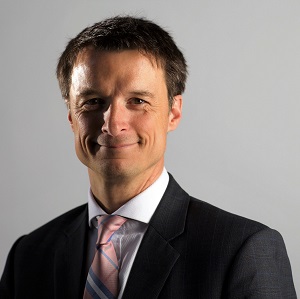 Professor of Food Distribution and Policy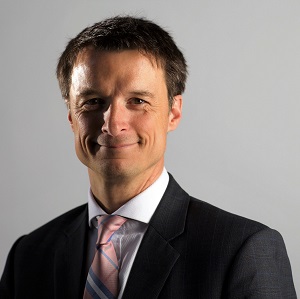 Professor of Food Distribution and Policy
Dr. Sylvain Charlebois is a Professor in food distribution and policy in the Faculties of Management and Agriculture at Dalhousie University in Halifax. He is also the Senior Director of the Agri-food Analytics Lab, also located at Dalhousie University.
Known as "The Food Professor", his current research interest lies in the broad area of food distribution, security and safety. He is one of the world's most cited scholars in food supply chain management, food value chains and traceability. Furthermore, his research has been featured in several newspapers and media groups, nationally as well as internationally. He has testified on several occasions before parliamentary committees on food policy-related issues as an expert witness. He has been asked to act as an advisor on food and agricultural policies in many Canadian provinces and other countries.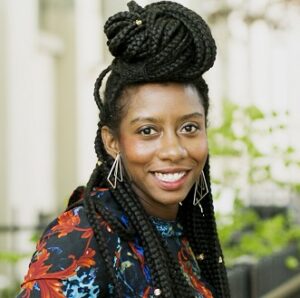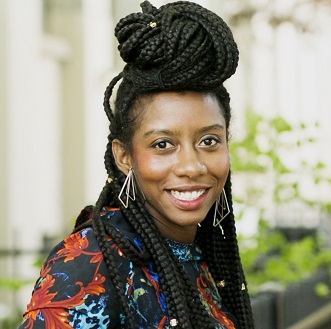 Diversity and Inclusion Advocate, Journalist, Lawyer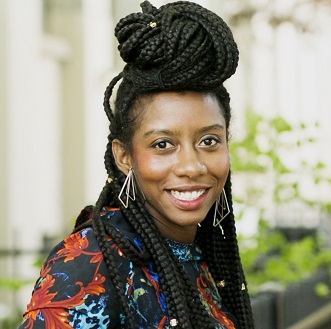 Diversity and Inclusion Advocate, Journalist, Lawyer
As a young, black woman working as a lawyer on Bay Street, Dr. Hadiya Roderique delivered a wake-up call to corporate Canada in the form of her Globe and Mail feature essay, "Black on Bay Street." Shared more than 13,000 times on Facebook, with the accompanying video watched more than 250,000 times, Roderique's think piece sparked discussion in boardrooms across Canada. In her thought-provoking talks, she discusses barriers and challenges to diversity and inclusion, and counters those common arguments to show the power behind a diverse and inclusive workplace.
A graduate of the University of Toronto's Faculty of Law, Roderique is a researcher, consultant, broadcast commentator, and former podcast host. An award-winning writer, she has bylines in The Globe and Mail, The Walrus, the National Post, Chatelaine, and Maclean's. She also holds an M.A. in Criminology, and a Ph.D. in Organizational Behaviour and Human Resources Management from the University of Toronto's Rotman School of Management. As a researcher, she broadly examines how race, gender, and parenthood shape perceptions and relationships in the workplace.
In 2018, Roderique was named one of Canadian Lawyers' 25 Most Influential Lawyers, and she was recognized with the Rising Star award from the Canadian Association of Black Lawyers.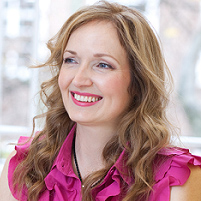 GDR Creative Intelligence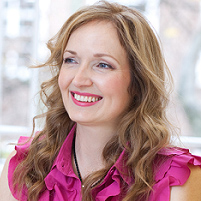 Kate is a futurist with a tech, consumer, retail and brand specialization, making complex societal shifts and emerging technologies relatable for any audience. As CEO and founder of GDR Creative Intelligence, Kate is the innovation partner to around 30 of the world's largest consumer brands.
Every presentation she gives contains research and analysis that has been stress-tested for relevance and impact with multi-national corporations, often at board level.
Kate delivers compelling big picture narratives explaining how retail, brands and experiences are changing as a result of economic and social shifts, the technology revolution and the imperative move towards sustainability.
She advises on the future of customer experience, how marketing is evolving, and how the best of the best are using tech to adapt to new customer behaviours and expectations.
She takes a cross-sector, global view of innovation, which includes anywhere there's interaction between brand and consumer, either online or offline.
Andrea Limbardi is Chief Digital Officer at Indigo, Canada's leading book and lifestyle retailer. She has over 25 years of retail experience spanning stores, merchandising, and digital. She is responsible for leading Indigo's digital modernization and transformation including the omni-channel digital product and design, e-Commerce sites, performance marketing, loyalty, and customer data teams. Andrea is also the founder of Thoughtfull.co, a marketplace of products and experiences designed to make gift giving easy and joyful.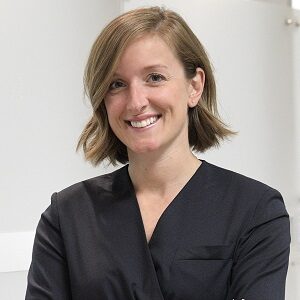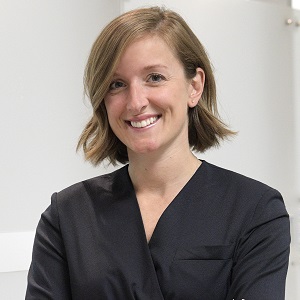 Vice President, Marketing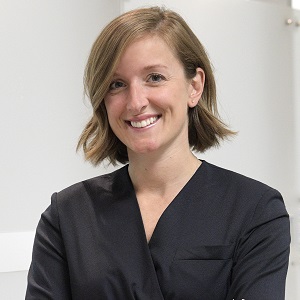 Vice President, Marketing
Catherine Laporte is a marketing and e-commerce expert who is known for her leadership, creativity, and business acumen. She joined Lowe's Canada in 2018. As Divisional Vice-President, E-Commerce. Promoted Vice-President, Marketing in November 2019, she is responsible for promoting and raising awareness about the Lowe's, RONA and Reno-Depot banners on both the digital and traditional marketing scenes.
Catherine first made her mark at the ALDO Group where she was responsible for launching the Little Burgundy and Locale brands and was involved in developing the Call It Spring brand in North America and internationally. Before joining Lowe's Canada, she was Vice-President, Marketing & E-Commerce at DAVIDsTEA and worked to create a customer-focused centre of excellence. While doing so, she transformed the customer experience by redesigning the website and loyalty program.
Catherine is a graduate of the John Molson School of Business and is actively involved in the Montreal community as a board member of the Fondation les Petits Trésors and as a Guide for Zu Montreal.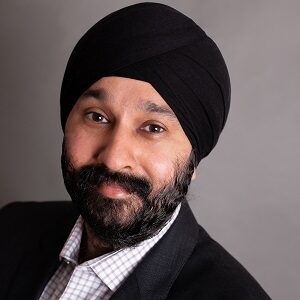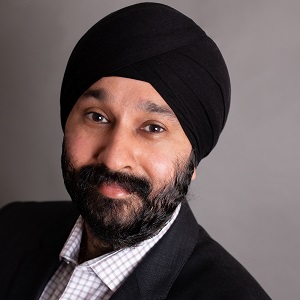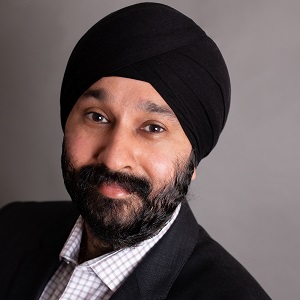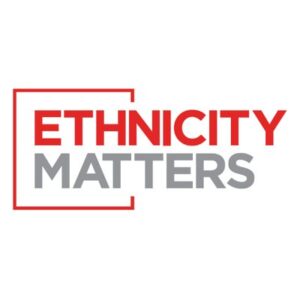 Bobby Sahni is a veteran and thought-leader in the multicultural marketing and advertising industry. Bobby was the Head of Multicultural Marketing at Rogers Communications and has been a pioneer in developing, executing and managing diversity and multicultural marketing initiatives for a number of best-in-class organizations. He is Co-Founder and Partner at Ethnicity Matters – a multicultural marketing & advertising agency dedicated to helping companies drive new growth and sales by engaging North America's fast growing, big spending ethnic and new immigrant communities.
Bobby has earned national and international recognition for his work and thought leadership. Bobby also loves teaching, having guest-lectured at many universities and regularly speaks at industry events and conferences across North America. Bobby has also been on a variety of advisory boards including Imagine Canada, Seva Food Bank, Road Hockey to Conquer Cancer and Credit Valley Conservation Foundation. Bobby earned his MBA from the global Kellogg-Schulich Executive MBA program with cross-cultural studies in Hong Kong, Germany, Miami, Chicago and Toronto. He also holds a Bachelor of Science & Business degree from the University of Waterloo. Most recently, Bobby was elected to the Hockey Canada Board of Directors and is on a mission to help grow the game for all Canadians.
Ali is the Founder and CEO of Tulip, the leader technology powering modern stores. Established in 2013, Tulip provides leading retailers with in-hand technology that empowers their store associates. Ali is also the Founder and former CEO of Well.ca, a leading online retailer of health, beauty and baby products. Previous to that, he worked at BlackBerry and was known for making BrickBreaker, which was one of the most popular mobile games of its time.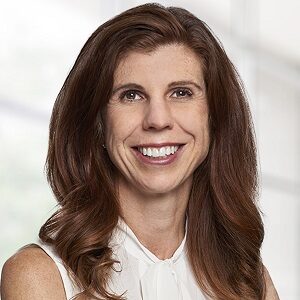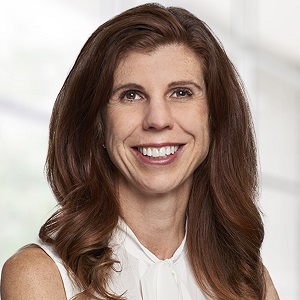 Chief Marketing & Merchandising Officer
McKesson Canada Corporation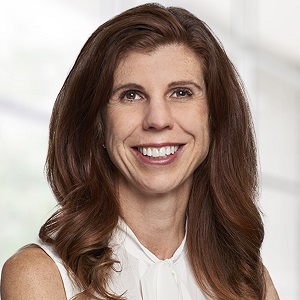 Chief Marketing & Merchandising Officer
Erin Young is a senior retail-sector executive with a proven track record of building successful consumer businesses and driving impact, with specific depth in digital marketing and merchandising, and a deep understanding of digital trends and the evolving digital shopper. Erin's current and prior roles provide experiences across all functions of retail, including strategy, merchandising, digital marketing, eCommerce, customer experience, private brand, pricing and promotions, and operations.
Erin is currently the Chief Marketing and Merchandising Officer for McKesson Canada. In her role she operates the Well.ca e-commerce business and oversees merchandising and marketing efforts across the Retail Banner Group of member-owned pharmacies (Uniprix, Guardian Drugs, IDA, Medicine Shoppe).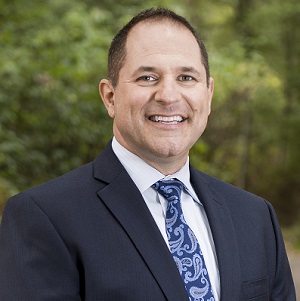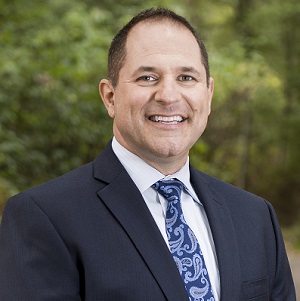 Clint assumed the role of Chief Operating Officer in 2011, was named Executive Vice President in 2014, and in 2018 became President and COO. In his 36 years with London Drugs, Clint has made a lasting impact on many aspects of the business. From part-time stock person to President, Clint has served in a wide range of store and head office roles, enabling him to develop a 360-degree perspective of the business. He is known for his passion for understanding how customer and employee behaviour drives merchandising and operations.
He spearheaded the award-winning sustainability and recycling initiatives that have put London Drugs at the forefront of retail in North America. Clint was responsible for the development of early versions of London Drugs' first management training programs, and for the first Process Re-Engineering initiative. He helped design many of the sales and service initiatives, e-Commerce and loyalty concepts that London Drugs is known for throughout the industry.
Clint has been asked to contribute in advisory roles and delivered keynote presentations to industry
and government on future trends, service, technology integration, human resources, supply chain issues, and sustainability practices. He has contributed his time and expertise to many environmental stewardship causes: he is a former board member for the national Electronic Product Recycling Association, past board member of the Recycling Council of BC and past chairman of the board of directors of that organization, and a past board member of the Ontario Electronic Stewardship organization.
Clint is currently a board member of the Retail Council of Canada and also sits on the Advisory Committee for the University of Alberta's School of Retailing.
Clint was selected as one of BC Business Magazine's top 20 Most Influential People in British Columbia 2013. In 2017, Clint was selected, with London Drugs, as the Retail Council of Canada "Distinguished Retailer of the Year".
During his time as President & COO, London Drugs has been recognized by Forbes Magazine as one of Canada's best employers for four years in a row, and multi-year winner of BC's Most Trusted Brand, and BC's most loved brand (of any industry) for a number of years.
During the COVID-19 pandemic, Clint has been highly engaged with many national and provincial industry responses to the pandemic through Retail Council of Canada special committees, and a number of direct consultations with Federal and Provincial government officials to advise and support their responses to public health.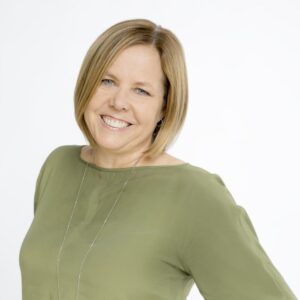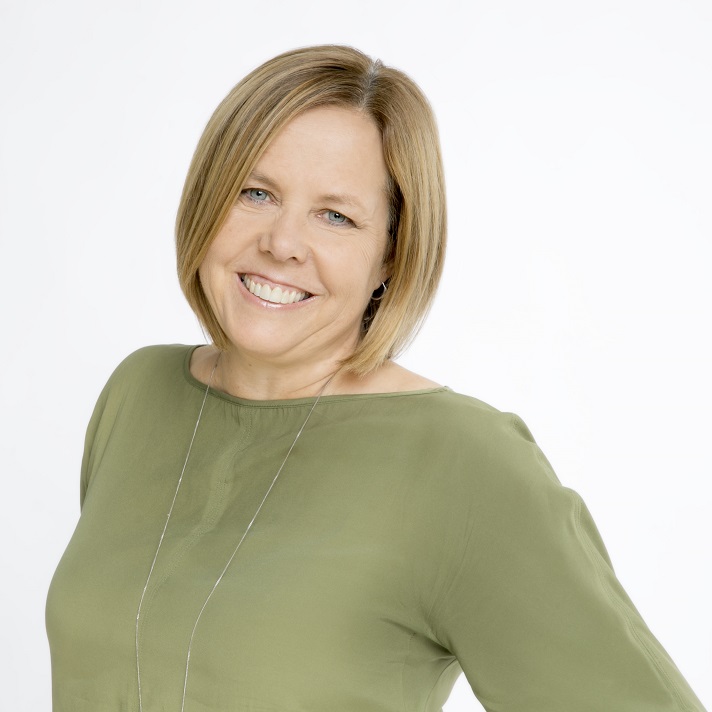 Head of Customer Fulfillment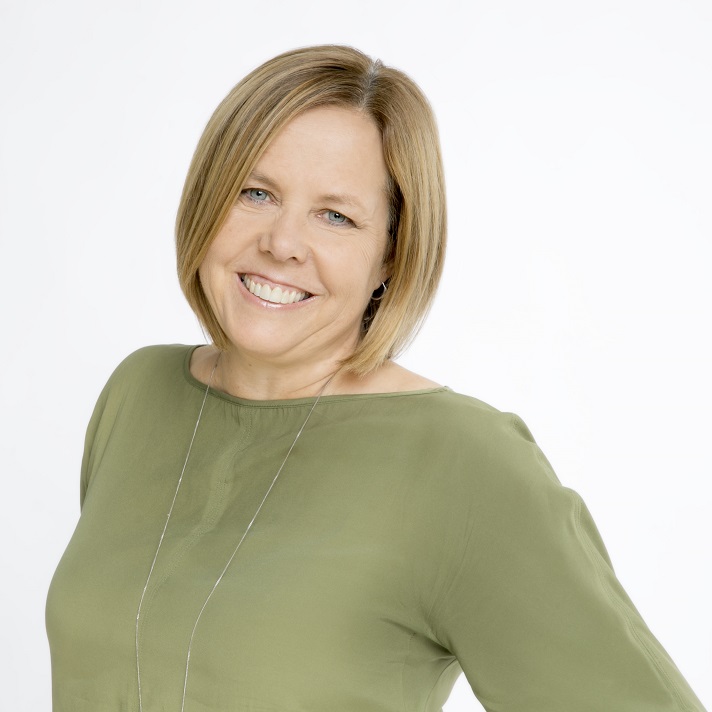 Head of Customer Fulfillment
Liz Wilson is Head of Customer Fulfillment for IKEA Canada, a world-leading home furnishing retailer. For more than 40 years, Canadians have welcomed IKEA into their homes, and have been strong supporters of the IKEA brand, product range and its vision "to create a better everyday life for the many people". Liz is responsible for leading the transformation of customer fulfilment, including the country's total fulfilment network covering supply, fulfillment operations and sourcing as well as execution of last-mile delivery fulfilment. In collaboration with commercial, supply chain and customer service teams, Liz draws on her decades of diverse experience across the IKEA organization to lead and develop efficient, high-performing omnichannel operations. Focused on growth, customer experience and business development, Liz is regarded for her strong leadership and coaching skills. She has held leadership roles in Canada, Sweden and the Netherlands on both retailing and product development sides of the business.

Twice a proud Laurier business graduate, Liz holds an Honours Business Administration degree and a Masters of Business Administration (MBA) from Wilfrid Laurier University, and she is a Certified Public Accountant (CPA, CMA). Liz continues to passionately coach and mentor leaders navigating their careers and is an executive sponsor of the gender equality co-worker resource group within customer fulfilment.
Patricia Baker is a research analyst with Scotiabank covering the Retail and Consumer sectors. Her coverage includes Canadian and US companies. Prior to joining Scotiabank GBM, she was employed by two other major investment dealers as a merchandising and consumer products analyst. Ms. Baker holds a doctoral degree from Concordia University, an MBA from McGill University, an M.Phil from University of Sussex and a Bachelor of Science degree from Dalhousie University
Founder and former CEO of Envirosell Inc. 34 years. Behavioral Research and Consulting firm. NYC based. Global Offices. Clients – 23 out of the Fortune 50 List. Testing prototype stores and bank branches in 47 countries. Expertise in the meeting of the Physical and Digital Worlds. Stores, banks, airports, libraries, museums, shopping malls, offices, cruise ships, model homes, websites. Paco has worked with a long list of Canadian retail chains and banks.
Simon & Schuster author of multiple global bestselling books – including Why We Buy: The Science of Shopping published in 28 languages and used in design schools and MBA programs. How We Eat – The Brave New World of Food and Beverages came out in January of 2022.
Board of Advisors – Hakuhodo – Japanese Advertising Agency. Ten-year term.
Board Member of General Shopping – the Brazilian Shopping Mall company. Three-year term.
Board of Advisors, Smithsonian Institute. Three-year term.
Board of Advisors, to multiple Tech start-ups.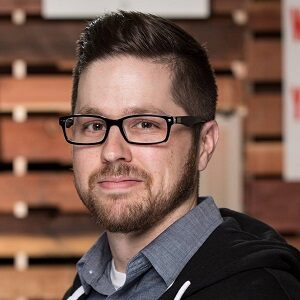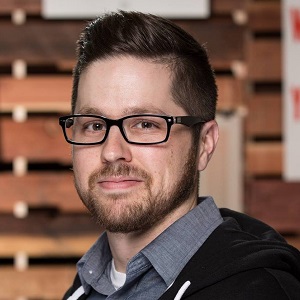 Industry Manager for Retail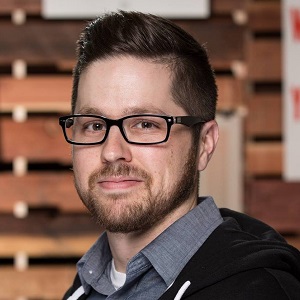 Industry Manager for Retail
Torri Gunn is the Industry Manager for Retail at Meta. He and his team empower some of Canada's Largest Retailers to grow with cutting-edge digital marketing, and future forward strategies. Prior to joining Meta, Torri worked in Politics – spending 6 years in Ottawa understanding the relationships between Data and Motivations through 2 Federal election cycles. He is passionate about helping businesses future-proof their Marketing, and supporting those businesses in their essential journey to Carbon Neutrality. Outside of his role at Meta, he holds an MA from The University of Ottawa, and enjoys spending every free moment with his 2 young boys.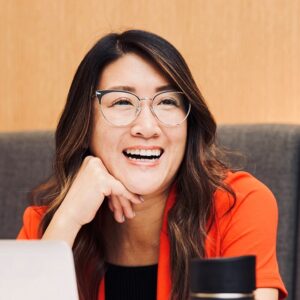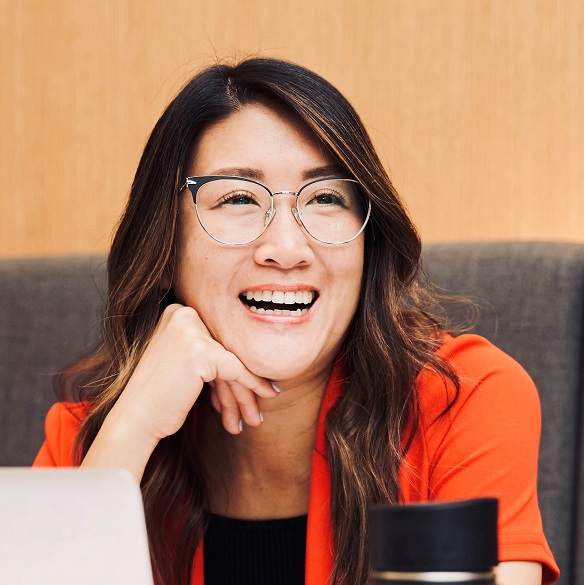 Communications and Operations Manager
LUSH Cosmetics North America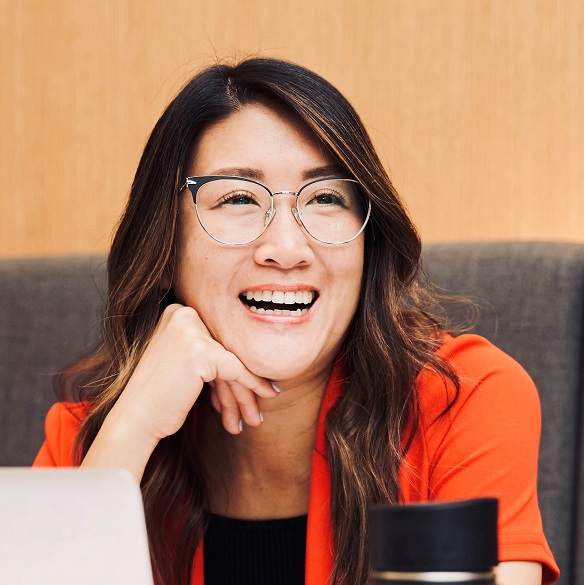 Communications and Operations Manager
Carmen is a passionate leader with over 15 years of retail experience working at well-known brands like lululemon, DAVIDsTEA, The North Face, and Lush. As head of Retail Communications and Operations at Lush, Carmen is responsible for ensuring that the brand's 269 shops across North America are consistently executing against local health and safety guidelines and delivering the excellent Lush brand experience that customers have come to expect.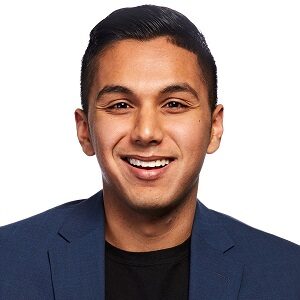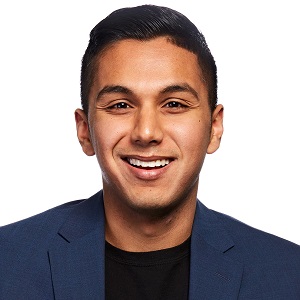 Divisional Vice President, Marketing Strategy + Insights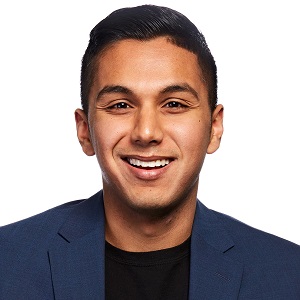 Divisional Vice President, Marketing Strategy + Insights
Sachin Arora currently leads the Marketing Strategy, Insights and Analytics group at The Bay. His primary focus is on digitally transforming The Bay into Canada's leading style platform through various acceleration and growth initiatives. Sachin is passionate about leveraging data to make clear decisions and solving difficult business problems.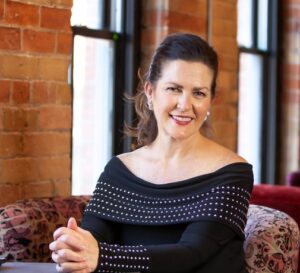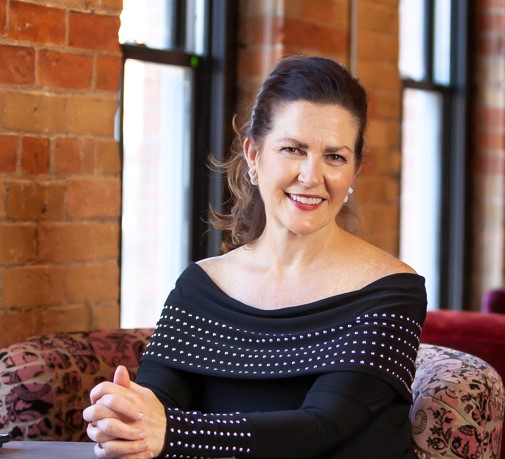 Vicki Bradley & Company and WIL Empowered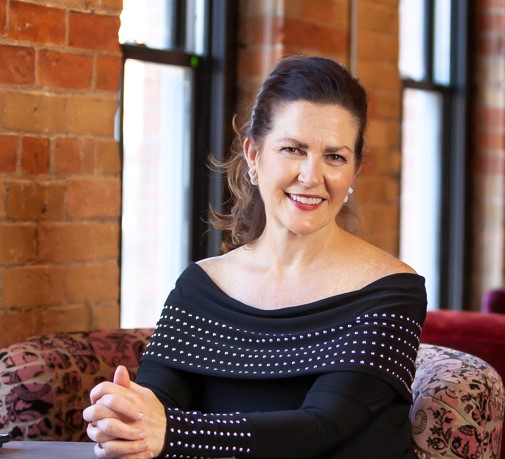 Conscious Leaders are incredibly aware of themselves, others, and the influence they have on situations, events, and people. I support people in being highly responsive verses reactive in the life that they lead to ensure they bring their full and authentic self to the world.
I am the Founder and CEO of Vicki Bradley & Company and WIL Empowered, a Professional Certified Coach (PCC), Energy Leadership Index Assessment Master Practitioner (ELI-MP), Certified in Conversational Intelligence (CIQ), and Emotional Intelligence (EQi 2.0).
What stands me apart from most coaches is that I am a seasoned Executive with 25+ years' experience in leading high performing teams in the retail industry across North America. I've held progressive roles with iconic retailers which include: President of the Bombay Furniture Company in Canada while simultaneously leading the store organization as VP Sales and Operations for Bombay US, SVP of Sales and Operations with Marks and Spencer's, VP of Sales and Operations with luxury retailer Holt Renfrew (Hr2) and held progressive roles within the Woolworth Organization across North America. I sat on the Board of Directors for the Retail Council of Canada, Party Packagers, and OSI tile.
My passion has always been with supporting and stretching individuals beyond what they believe themselves capable of, creating environments that are co-creative for learning, and supporting others to see their greatness. I became a coach so that I could have an impact on more individuals in this world but especially women.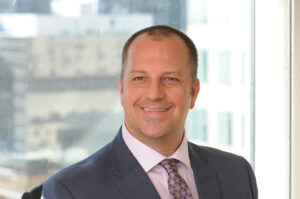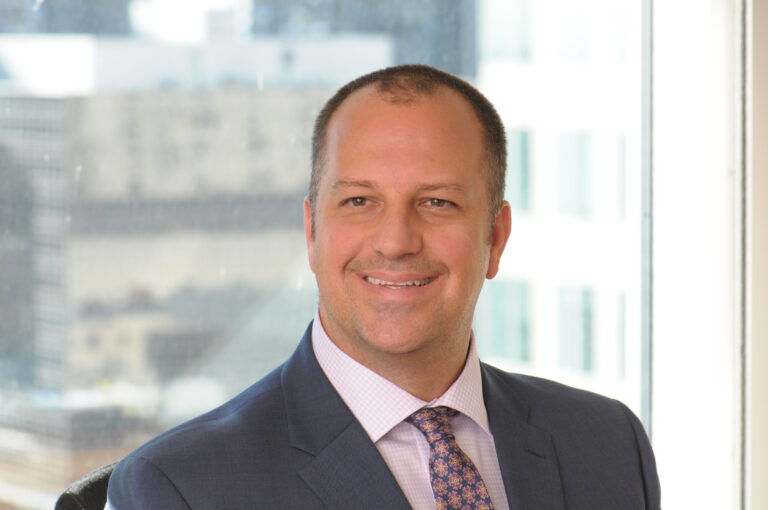 Partner and National Lead, Climate & Sustainability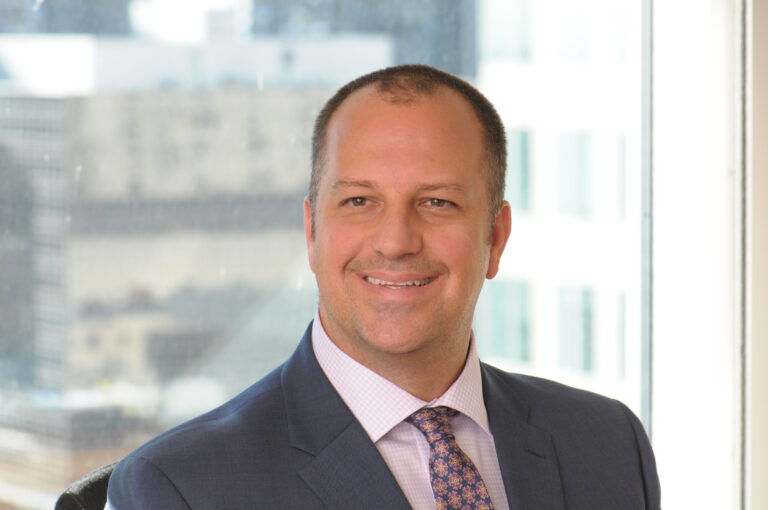 Partner and National Lead, Climate & Sustainability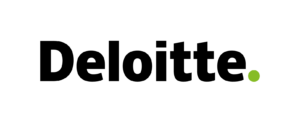 Joe leads Deloitte's Sustainability & Climate Change practice in Eastern Canada and is based in the Toronto office. He brings over twenty-seven years of experience working across sectors to help his clients identify, measure, assess, and disclose ESG-related risks and opportunities. He has advised many large organizations regarding ESG strategies and most notably climate change given the heightened focus on this topic. Joe works with his clients to determine financial implications, implement performance improvement programs and integrate ESG risks and opportunities into corporate financial analysis, governance, enterprise risk management and external disclosure.
Melissa Wong is a retail veteran and consumer technology expert, having spent over 10 years focusing on retail communications at Old Navy. During her time in one of North America's largest retailers, she focused on improving the way the company communicated with the field, ultimately improving store execution and driving sales. She now serves as the founder and CEO of Zipline, a leading retail communication and store execution solution loved by the most innovative brick-and-mortar brands in the world.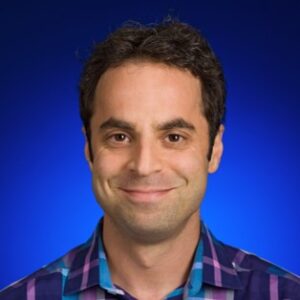 Managing Director and Head of Retail
Managing Director and Head of Retail

Eric Morris is the Director of Google's Retail practice in Canada, where since 2002, he has worked alongside the country's top marketers and advertising agencies.
Eric has held several leadership roles at Google Canada, leading sales, operations, research, strategy and analytics for Google's advertising business. Most recently, he led Google Canada's search and performance advertising business.
In 2016 Eric was named inventor and issued a patent in the United States for identifying rising search queries and trends at scale for advertisers worldwide.
Eric was elected to the Interactive Advertising Bureau of Canada's board of directors in 2009, and elected Chair of the board in 2015.
Colleen has been growing businesses for 20+ years at retailers and brands by being the collaborator between and providing strategic direction and leadership to Merchandising & Marketing teams. Her passion is leveraging category management principles coupled with consumer insights to create innovative and effective strategies.
Colleen Martin is Chief Revenue Officer at Caddle Inc., the largest daily and monthly active panel in the Canadian marketplace whose mobile-first insights platform rewards Canadians for sharing data and engaging with brands.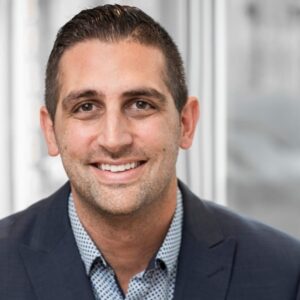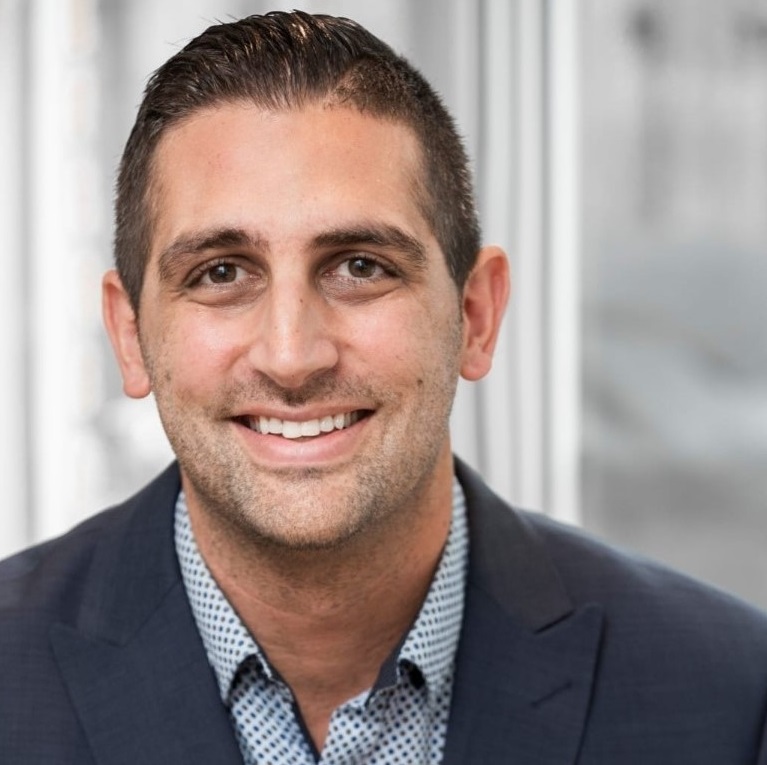 Director, Retail Business Development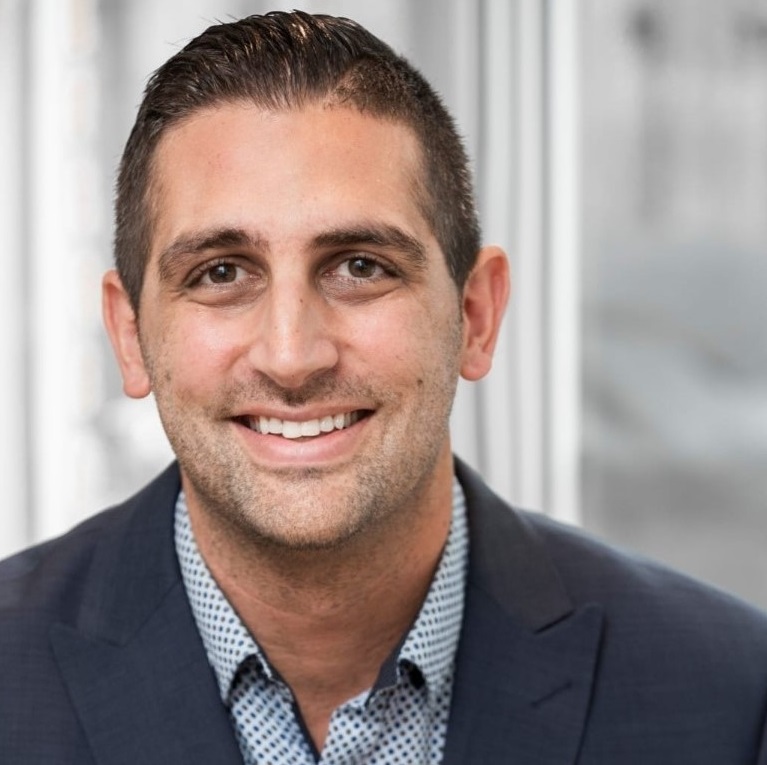 Director, Retail Business Development

With over 15 years of experience in retail, real estate, marketing, financial services, analytics, customer insights and geodemography, Michael brings his passion for combining technical and analytical expertise to deliver data-driven insights in support of strategic objectives. His expertise lies in leveraging omnichannel opportunities to help retail clients find the best location opportunities and to develop the optimum media mix in reaching targeted consumers for future growth.
Sean McCormick is an expert in consumer spending data. Sean joined Moneris in 2015 and is the Head of Growth Strategy for Spendscape, a Moneris company, which enables private and public sector organizations to use payment data to improve their forecasting capabilities, acquire new customers, and inform policy decisions.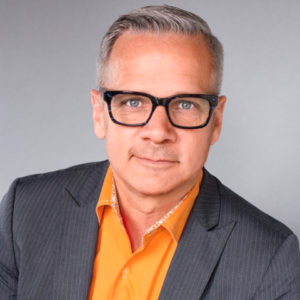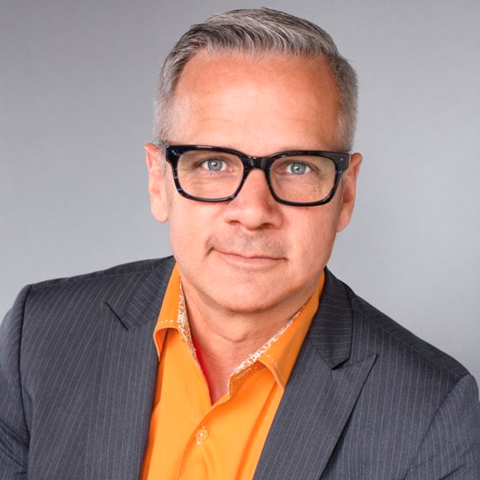 Executive Vice-President, Leger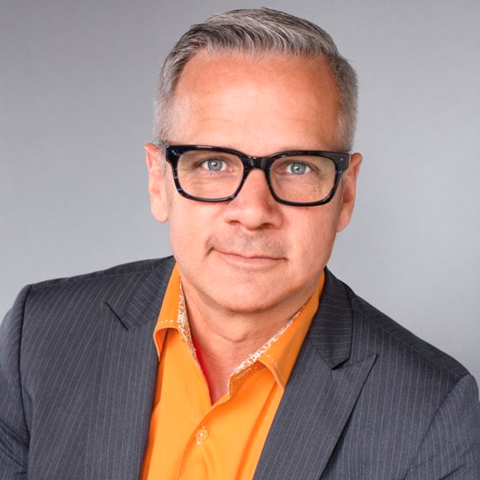 Executive Vice-President, Leger
Christian has been with Leger since 1999. He is an executive vice-president and partner and manages the Montreal team of close to thirty researchers.

Christian has over 25 years of experience in public opinion and market research in both quantitative and qualitative research. Throughout his career, he has also been an expert witness in front of numerous courts of law where survey evidence is presented. Christian can seamlessly work, moderate, present and engage audiences in both official languages.

As a media spokesperson for Leger, he can often be heard commenting on Canadian politics and society. He is also very present on the speaker tour as a captivating storyteller who brings data to life. Christian is also a consumer trend analyst for the CBC and still teaches research methodology at the Université de Montréal.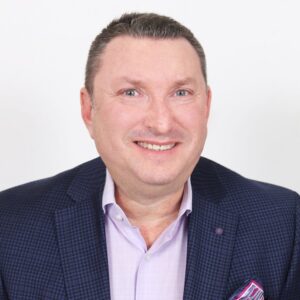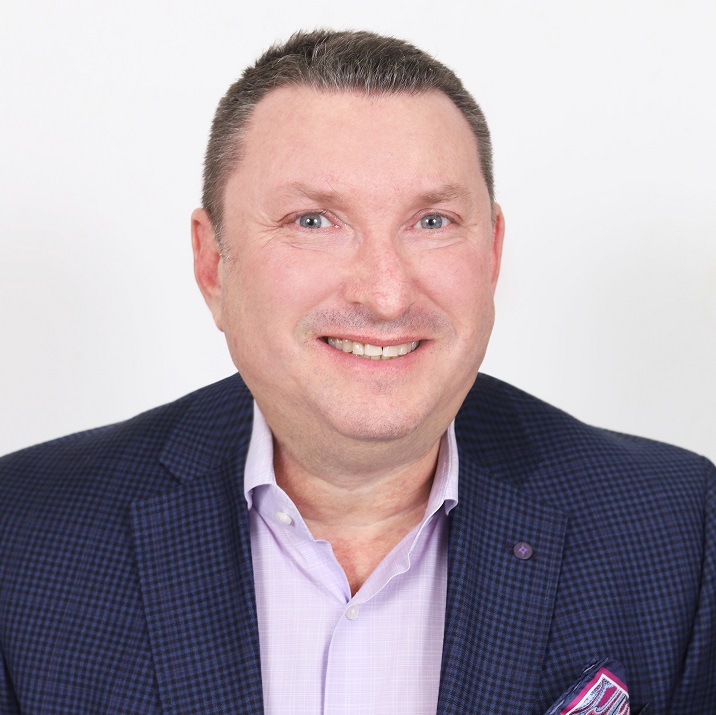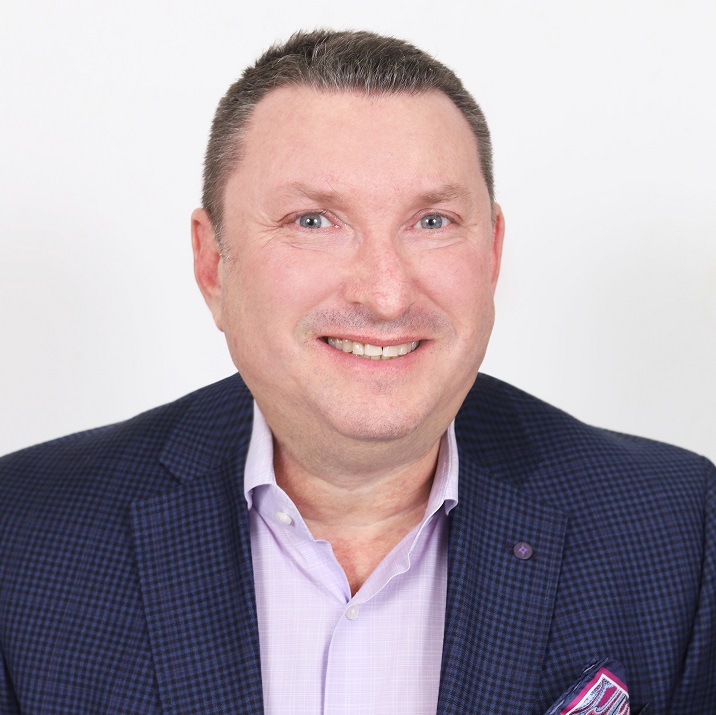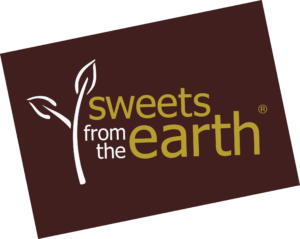 An experienced entrepreneur with a proven track record for negotiating sophisticated transactions and maximizing shareholder value, Marc has been involved in numerous businesses and industries. Marc is currently an equity investor and strategic advisor to several fast growing companies in the Health food, Marketing and High tech sectors.
As a vice president and equity partner of Sweets from the Earth, Marc advises on all aspects of strategy, finance, marketing and operations. Sweets from the Earth was founded in 2002 with a passion for and a dedication to creating all-natural vegan baked goods. As a small family-owned bakery, our products are crafted in small batches using only the finest 100% plant based ingredients in either our DAIRY, EGG, SESAME, PEANUT & NUT FREE OR DAIRY, EGG, WHEAT & GLUTEN FREE bakeries. We offer a sinfully delicious assortment of cakes, cookies, bars, squares, breads and muffins available at natural food stores, grocery stores, cafes, schools and restaurants across Canada. All created without the use of refined sugars or artificial flavours / colours. Sweets from the Earth has been ranked one of Canada's fastest growing companies the last 7 years by Profit Magazine and is in the process of rolling out the Treats from the Earth brand across the US and Middle East. Other owned brands include First Food Organics, Shockingly Healthy, Kool for School, K's NRG and Simple Fundraise. Sweet. Natural. Sinfully delicious, ethical baked goods. www.sweetsfromtheearth.com
Additionally, Marc has also co-founded and/or co-owned and subsequently sold several companies in numerous industries, including: an international data services company, a printing company specializing in Direct Marketing campaigns; a publisher of consumer based software applications; a letter shop, fulfillment house and computer service bureau; and a leading Quebec based commercial barter exchange.
Marc holds a B.Comm from McGill University, and an M.B.A. from the Richard Ivey School of Business at the University of Western Ontario.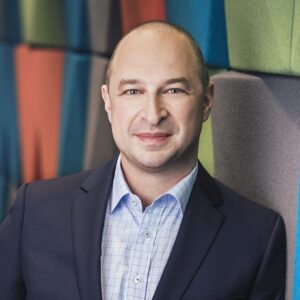 National Industry Leader for Consumer and Retail Practice
National Industry Leader for Consumer and Retail Practice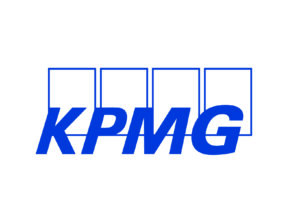 Kostya is KPMG Canada's National Industry Leader for their Consumer & Retail practice. He has over 20 years of experience advising businesses across Canada and the US, primarily those in the retail, hospitality, and restaurant sectors. Kostya works with both public and private companies and focuses on advising boards, shareholders and executives on key strategic business decisions, including: go-public transactions, mergers & acquisitions, as well as corporate governance and other board-level issues. Kostya's clients range in size from large, complex, mature multi-national organizations with over $3B in revenue, through to high growth small and mid-sized private companies. Kostya has also previously led the technology, media & telecommunications ("TMT") practice for KPMG in the Greater Vancouver Area, and has had significant experience outside of KPMG as an operations and sales leader for one of Canada's top distribution and manufacturing companies. Kostya's blend of retail, technology, and operational experience has led to him advising some of Canada's fastest growing and most recognizable retailers, as well as some of Canada's largest and most established restaurant chains. Kostya was previously recognized by Business in Vancouver as a Top 40 under 40 award recipient for his achievements both professionally as well as in the community where he has held numerous Board of Directors positions serving a number of not-for-profit organizations. Kostya currently serves on the Board of Directors of Vancouver's iconic Bard on the Beach Shakespeare Festival.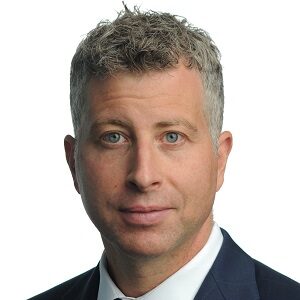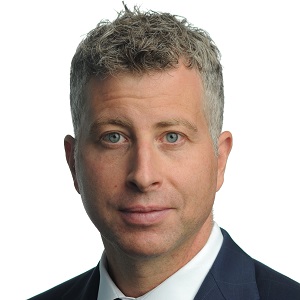 Executive Director, Retail & Consumer Research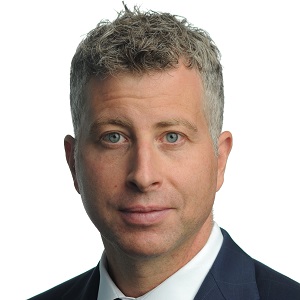 Executive Director, Retail & Consumer Research
Mark Petrie joined CIBC Capital Markets in 2005 and is now in the role of Executive Director, leading the Consumer equity research team. He was ranked as a TopGun Analyst in the sector by Brendan Wood International for the past five years.
Prior to 2005 Mr. Petrie worked at one of Canada's largest retailers in corporate strategy, new business development and finance.
Mr. Petrie holds an Honours B. Comm from McMaster University and is a CFA charterholder.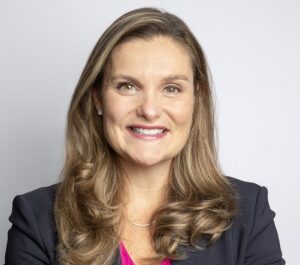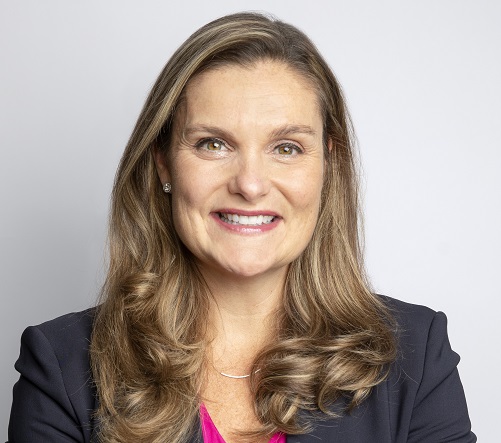 Head of Strategic Initiatives and ESG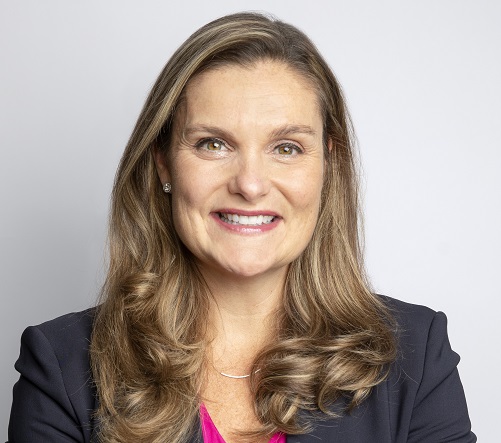 Head of Strategic Initiatives and ESG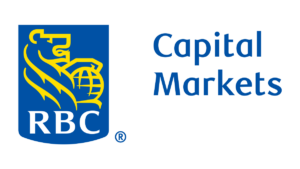 Lindsay Patrick is Managing Director and Head of Strategic Initiatives and ESG at RBC Capital Markets. She leads the Sustainable Finance Group, and with her team, spearheads the provision of solutions and advice for RBC's institutional and corporate clients across all areas of sustainable finance that incorporates both environmental and social perspectives. Lindsay is also responsible for the advancement of the RBC Capital Markets' business strategy, supporting the firm's overall growth and performance ambitions.
Lindsay has two decades experience in investment banking, spanning trading floors across North America, Europe, Australia and Asia. She began her career with RBC Capital Markets in investment banking in Toronto, followed by 10-years overseas with a global bank in London, where she held a variety of positions, including the Head of Global Equity Sales and Director of Macro Sales within its Global Equity Derivatives group. Returning to Toronto, she rejoined RBC Capital Markets as the Global ETF Strategist before launching the Sustainable Finance Group.
Lindsay is active within RBC and the industry in advancing important initiatives related to Diversity and Inclusion and is a mentor to numerous colleagues, supporting their growth and development across the bank.
Lindsay received her MBA with Honours in Finance from The Wharton School at the University of Pennsylvania, her BBA with Honours in International Business from Bishop's University, is a CFA Charterholder and recently received the CFA Certificate in ESG Investing. Lindsay represents RBC on the Advisory Board for the Institute of Sustainable Finance and is recognized as leader in sustainability in Canada as a Clean50 Honoree. She is an active volunteer within her local community and serves on Investment Committee for the Oakville Community Foundation. Lindsay is the proud mother of four boys.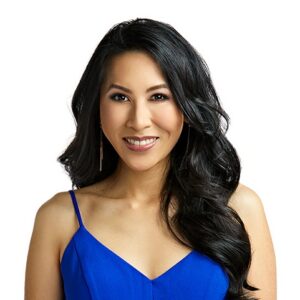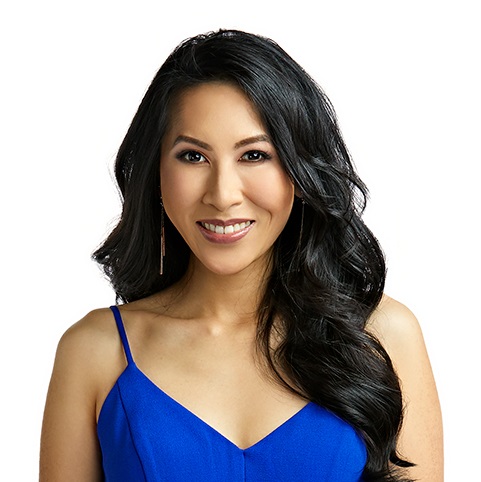 Excellence in Retailing Awards & 29th Canadian Grand Prix New Product Awards Host
Judge for Top Chef Canada and Iron Chef Canada, Founder of FollowMeFoodie.com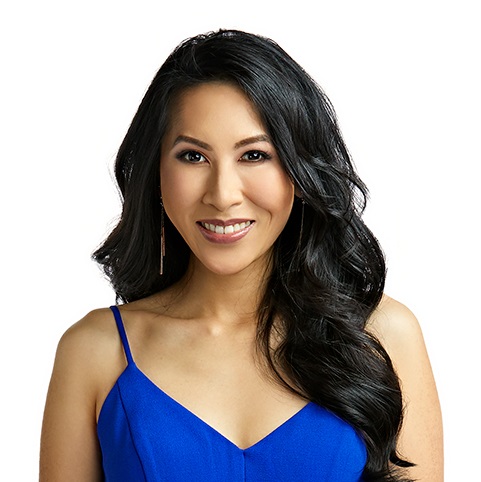 Excellence in Retailing Awards & 29th Canadian Grand Prix New Product Awards Host
Mijune is an international food and travel personality, founder of FollowMeFoodie.com and resident judge on Top Chef Canada and Iron Chef Canada. As an advocate for culinary tourism, The Sunday Times named her one of the "World's Most Extreme Foodies". Mijune also judges The Canadian Grand Prix New Product Awards, Bocuse d'Or Canada National Selections, Air Canada's enRoute Best New Restaurants, Canada's 100 Best Restaurants, Taste Canada Awards, BC Product of the Year Awards, Vancouver Magazine Restaurant Awards, Hawksworth Young Chef Scholarship, and many other notable awards.
Born and raised in Vancouver, BC, Mijune [mē-june (like the month she was born in)] started her food and travel blog, FollowMeFoodie.com, in July 2009. Her hobby quickly turned into a full on career. It led her to her own "Follow Me Foodie" column in the WE Vancouver newspaper, regular segments on Global Morning News, CTV Morning Live and other media outlets. She has also served on the BC Chef's Association's Board of Directors. After establishing a credible reputation in Canada, Mijune's expertise as a culinary adventurer has gained recognition on a global scale.
Kevin Graff is the President of Graff Retail, based in Toronto, Ontario. Since 1988, Graff Retail has specialized in working with retailers around the globe to increase their revenue through improved staff performance.
Kevin is widely respected as one of North America's best retail speakers and trainers and was recently chosen as one of the Top 50 Retail Influencers. His principle belief is that retailers are losing too many sales each day in their stores that they should be capturing. Kevin's approach to store operations and his intense focus on real, bottom-line issues continually produce outstanding results.
Kevin is also the creator of Graff Retail TV, the retail community's leading source of online sales and management training. Since being launched in 2008, Graff Retail TV has provided thousands of sales associates and store management teams with the skills they need to succeed.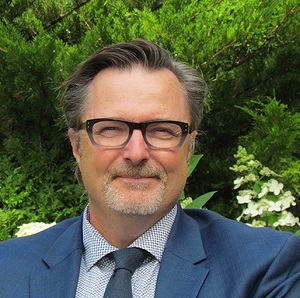 M.E. LeBlanc & Company Inc.
Michael is the Founder & President of M.E. LeBlanc & Company Inc and a Senior Advisor to Retail Council of Canada as part of his advisory and consulting practice. He brings 25+ years of brand/retail/marketing & eCommerce leadership experience and has been on the front lines of retail industry change for his entire career. He has delivered keynotes, hosted fire-side discussions with C-level executives and participated on thought leadership panels worldwide.
Michael is also the producer and host of a network of leading podcasts, including Canada's top retail industry podcast, The Voice of Retail, plus the Remarkable Retail with author Steve Dennis, Global E-Commerce Tech Talks and The Food Professor with Dr. Sylvain Charlebois, all available on Apple, Spotify, Amazon and all major podcast platforms.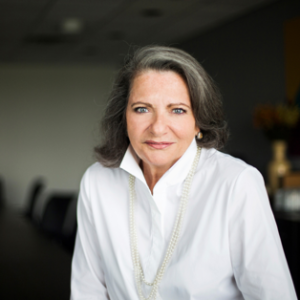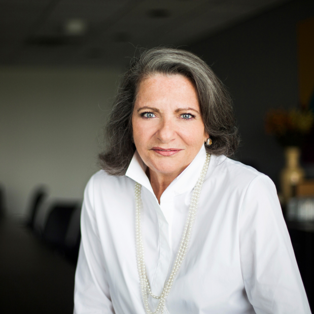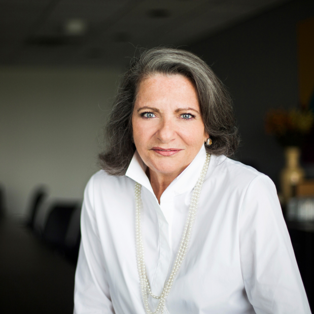 Diane J. Brisebois, CAE, is the President and Chief Executive Officer of Retail Council of Canada (RCC). She oversees the largest retail association in Canada serving over 45,000 retail establishments including independent merchants, chain stores, mass merchants, big box and online retailers. RCC's membership covers all segments of the retail market including general merchandise, grocery and pharmacy.
Diane joined RCC as its President and CEO in January 1995. Diane has held CEO positions in the not-for-profit sector representing various industries for the past 35 years.
Diane has and continues to serve on a variety of Boards across North America.
Ms. Brisebois is Immediate Past Chair of the Fair Factory Clearinghouse (FFC), an organization established to enable collaboration between vendors and retailers in assessing and improving workplace conditions globally.
Ms. Brisebois is also the Immediate Past Chair and a member of the Executive Committee of the Forum of International Retail Association Executives (FIRAE) which represents retail associations from more than 30 countries brought together to collaborate on issues affecting the retail sector globally.
Ms. Brisebois also served for many years on the Board of Covenant House Toronto, on the Board and as Chairman of the Traffic Injury Research Foundation and on the Board and as Chairman of the Canadian Society of Association Executives.
She currently serves on:
The Ted Rogers School of Retail Management Advisory Council
The Advisory Board of the University of Alberta's School of Retailing
The Board of the Toronto Region Board of Trade, and
The Board of Stewardship Ontario (Ontario Blue Box Program)
Ms. Brisebois is a native of Montreal, Quebec and now resides in Toronto, Ontario.